TUFT AND NEEDLE MATTRESSES REVIEW
I've just found a quality mattress company, Tuft and Needle, that makes mattresses here in America. Tuft and Needle believes in a system that is simple and honest.  They reflect this philosophy in their products. Tuft and Needle's goal is remarkably the same as mine – find a mattress that will give you the best night's sleep possible.  Their money back guarantee and a 10-year warranty backs this up.
These mattresses have several benefits that combine to make it an exceptional value for the money.
There are no remote controls.
I don't have to worry about someone in bed wanting a difference firmness.  The Tuft and Needles system itself adjusts to the individual sleeper and spreads body weight over the sleeping area.  Sleeping partners are supported equally.  There is no need to constantly adjust one side or the other with a controller.
Sleep is never interrupted by someone's

movement

.
My sleep has never been more peaceful.  I didn't notice when someone else got in or out of bed.  The Tuft and Needles system absorbs movement and does not transfer it.  So, if someone gets up early, goes to bed late or gets up in the middle of the night, I am not disturbed.
Tuft and needle is a new generation of mattress, without the extra layers of nonsense.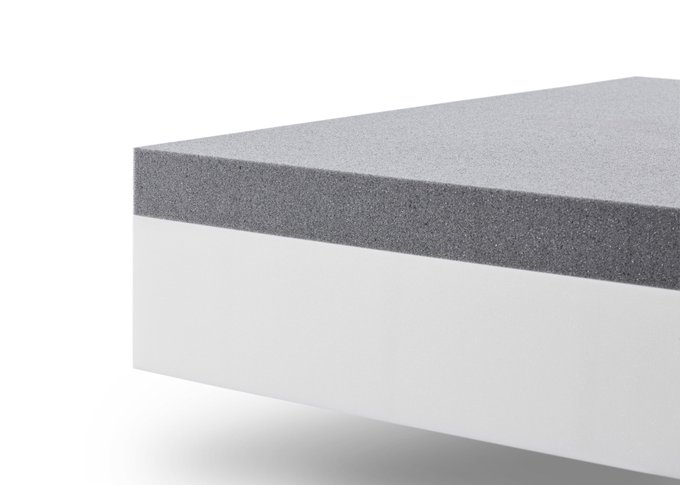 Sleep is always at a comfortable temperature.  No more sweaty nights for me. Unlike sleeping on some latex or memory foam mattress, I never was overheated. The mattress smells fresh, not like foam.  The Tuft and Needles system provides cool comfort and support for me. I've been waking up every morning, refreshed.
There is support where I need it.
Because Tuft and Needle mattress supports my body, I never wake up feeling stiff or achy as I have from sleeping on too soft a mattress.  I've been recovering from health problems and this mattress relieves the pressure points.  I'm getting the sleep and rest I need to recover.
There are no nagging details disturbing my sleep

.
Got a good night's sleep with no worries about details.  These mattresses carry a 10-year warranty.  Because they are value priced, I did not have to finance the purchase. The mattress was delivered to my door, vacuumed packed in an easy to handle container.
The mattress is simple and easy to set up

.
Once out of the box, I had this unpacked and ready for sheets and blankets within five minutes. I have a slat style bed frame and the mattress fit perfectly. The mattress fits easily into a slat style frame.  You would need a box spring only if your bed frame has minimal slats for support.
Here is a short video on how easy it is:
What Are The

Downsides

To This Mattress?
I am in the habit of sitting on the edge of my bed while I'm dressing and putting on my socks and shoes.  I did notice that the sides/edges are softer than what I'm used to.  This really didn't bother me because overall, the support of the mattress is even. The sleeping area is not affected.  My body weightwasis distributed evenly over the mattress itself.
Overall, What Makes A Tuft and Needles Mattress A Good Value?
This is perhaps the best mattress I've purchased.  I like the philosophy of the company.  The mattress is designed to be the best.  I got the best sleep possible.  It is a quality night's sleep at an affordable price, with direct delivery to my door.  I couldn't want much more.  I feel that no matter what size mattress you purchase, you're going to be well rested after the best night's sleep in a long time.
Video Review: